#Dontstoptheeducation
Meet leading sound engineers online – Sennheiser delivers Front of House Roundtable and House of Worship Roundtable to your home
Wedemark, 8 April 2020 – After the hugely popular sound engineer roundtable on "Mixing for live sound – mixing IEMs and monitors", the Sennheiser SoundAcademy has added two more must-attend events to its training calendar:
On Tuesday, April 14, a virtual roundtable on "Mixing Live Sound – Front of House" has Brandon Blackwell (Lizzo, A$AP Rocky, Camila Cabello), Brett "Scoop" Blanden (Lady Antebellum), Snake Newton (Harry Styles, Supertramp, Robbie Williams) and Phillip J. Harvey (Lorde, My Bloody Valentine) as panellists.

Thursday, April 16, will see a virtual House of Worship Roundtable take place where guests Brian Gowing, Chris Huff, Chad Kirkpatrick and Matt Sales will discuss topics such as virtual services and investment choices.
All panellists will be available to answer as many of your questions as possible.
Mixing Live Sound – Front of House
Tuesday, April 14 at 17:00 Berlin time (15:00 UTC, 11:00 New York time)

The Sennheiser Relationship Management team is joined by four leading audio engineers from the professional touring market to discuss their strategies for mixing front of house. Brandon Blackwell, Brett "Scoop" Blanden, Snake Newton and Phillip J. Harvey will also provide a wealth of touring tips and will be happy to answer your questions on FOH. Please register at https://zoom.us/webinar/register/WN_xU6nfYX5RmC-na9tgZK69w.
House of Worship Roundtable
Thursday, April 16, at 17:00 Berlin time (15:00 UTC, 11:00 New York time)
Join a live discussion on audio production with four leading professionals from the worship field! The Sennheiser Relationship Team are joined by panellists Brian Gowing (Business and Technology Manager at Christian Missionary Alliance), Chris Huff (Audio Engineer and Writer at Behind the Mixer), Chad Kirkpatrick (Audio Engineer and Sales & Training Manager at Ascension Worship) and Matt Sales (Project Manager at SFL, led the production team at Holy Trinity Brompton). They will discuss their approaches to the current working environment, including audio in quarantine and virtual services, investment choices, working with volunteers, and many other topics based on questions from the audience during the session. Save your space by registering here: https://zoom.us/webinar/register/WN_Y78GuuxUR1iOd5ikswOJfw
Watch a recording of Sennheiser's first virtual roundtable
The interest in the first sound engineer roundtable on March 31, "Mixing for live sound – mixing IEMs and monitors", was so overwhelming, that not everybody who wanted to participate was actually able get a place, due to the limitation in available online resources. All those who missed out on this session can now watch a recording on YouTube at https://www.youtube.com/watch?v=YLTuue44xhM&feature=youtu.be
Expand your expertise with more webinars – totally free
Besides the engineer events, Sennheiser's SoundAcademy provides a host of other popular pro audio training webinars and in-depth product discussions. Simply visit https://www.sennheiser.com/webinars for a full, up-to-date list and register free of charge for a SoundAcademy webinar of your choice.
The free training sessions are offered at several different times to allow as many people from around the globe to tune in as possible.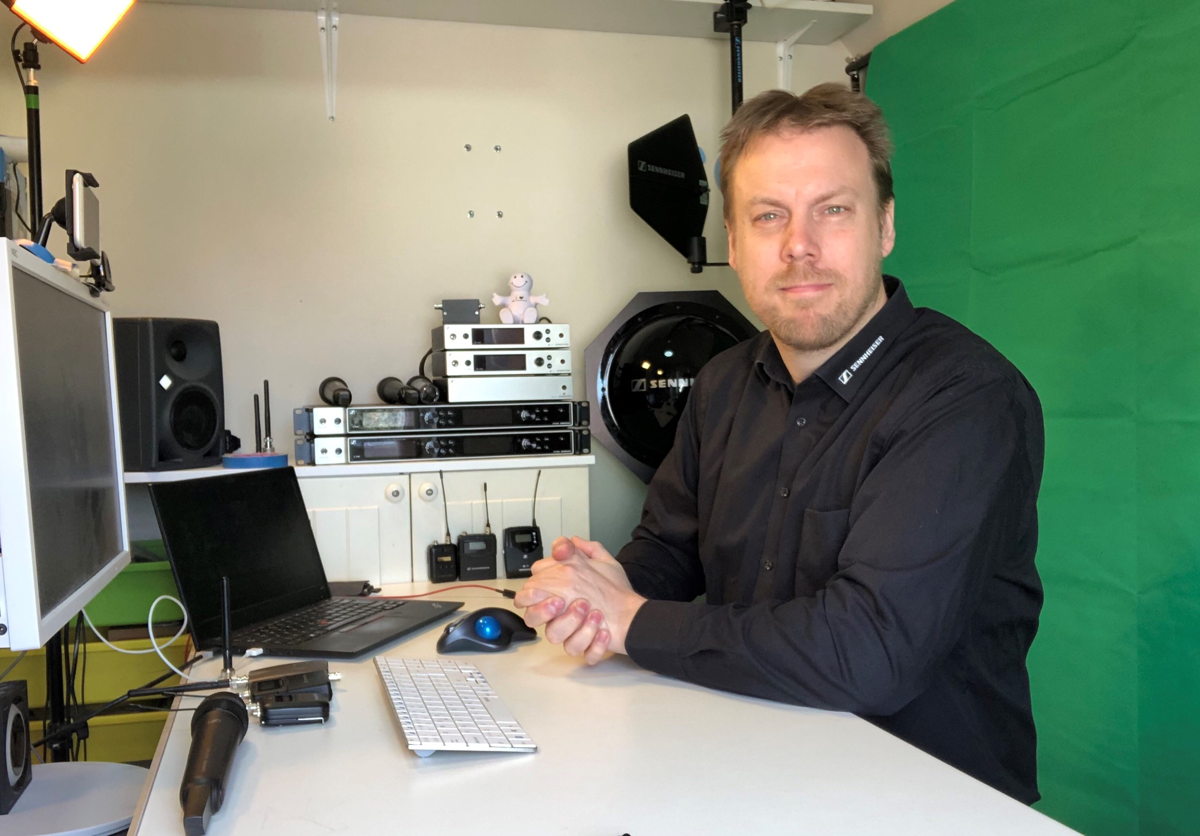 ---
Ann Vermont Communications Manager Southern and Western Europe, Sennheiser France
---
---